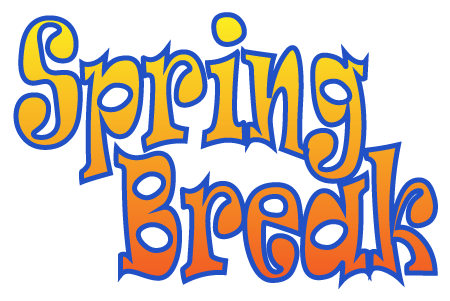 OPEN DURING SPRING BREAK 2018
EXTRA HOURS
OMAHA AND PAPILLION —WEDNESDAY MARCH 14 AND FRIDAY MARCH 16
12-4PM    $4.00ADM, (RENTAL AND JUNGLE GYM EXTRA)
BELLEVUE—FRIDAY MARCH 16, AND MONDAY MARCH 26-FRIDAY MARCH 30
12-4    $4.00ADM, (RENTAL AND JUNGLE GYM EXTRA)
WE WILL ALSO HAVE DAYCAMP FRIDAY MARCH 16 AND  THE WEEK OF MARCH 26-MARCH 30
11-1,1-3,3-5(reg. adm and rental)
Wear all green and save $1.00 off your admission
Green specials throughout the day!!! Leprechaun juice and pots of gold to be won!!
Contests each session for the best St. Pat's Day outfit!!

ALL NIGHT SKATE
FRIDAY MARCH 23
7:30PM-6:00AM
COME CHECK OUT THE NEW GAMES WE HAVE–GOING TO BE EPIC!!
HOME SCHOOL SKATING SESSIONS
2ND THURSDAY OF THE MONTH SEPTEMBER 2017 -MAY 2018
Next day is:    MAR 8(THIS ONE HAS BEEN MOVED TO MARCH15), APR 12, MAY 11
1-3 PM $3.50 ADMISSION (rental & jungle gym extra)
GREAT WAY TO EXERCISE AND SOCIALIZE!!
SCHOOLS OUT/ALL SUMMER LONG  DAYCAMP!!
$22/DAY
$95/WEEK
7AM-6PM, 5YR -12 YR OLD
CALL FOR MORE DETAILS 402-291-0894
2017-2018 SCHOOL DAYS OUT DAYCAMP
NEXT DAY IS:
March 16, 26-30
INLINE HOCKEY FOR ALL AGES
YOUTH–
5-8YR OLD    1ST PRACTICES –STARTS  MARCH 13
9-11Y R OLD  1ST PRACTICES –STARTS MARCH 12
12-15 YR OLD  1ST PRACTICES –STARTS MARCH 11
ADULTS–NEXT LEAGUE–FEB 2018
SKATING LESSONS
5 WEEK SESSION–STARTS FEB 24TH
SATRUDAYS 10-1045AM
5&OLDER, BEGINNERS AND INTERMEDIATE
DON'T FORGET WE ARE OPEN WHEN SCHOOL IS OUT
(schedule according to BPS)
NEXT DAY IS: 2017-2018 SCHOOL YEAR
12-2,2-4pm
NEXT DAY IS:
March 16, 26-30